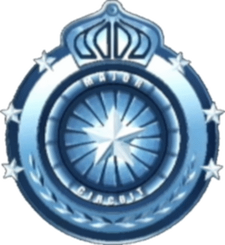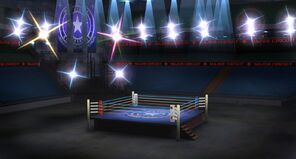 The World Video Boxing Association Major Circuit (also known as The W.V.B.A. Major Circuit, The WVBA Major Circuit or simply The Major Circuit) is the second circuit the player faces in games of the Punch-Out!! series which contain circuits. It follows the Minor Circuit and precedes the World Circuit. The Major Circuit has all the semi-pro boxers.
The Major Circuit arena is characterized by a green ring with white ropes and light blue scoreboard.
Opponents
[
]
The Major Circuit insignia is a bald eagle, it has a green ring with red, white and blue ropes.
Opponents
[
]
The Major Circuit takes place in a large arena that features laser lights, a large spotlight, a blue ring with red, white and blue ropes and red, white and blue flags within the rafters of the arena and LED screens that say Major Circuit. It has a much fancier light grid for displaying the round number.
Opponents
[
]
Rule Infractions
[
]
As per the unified rules of boxing established by the Association of Boxing Commissions and Combat Sports:
In Super Punch-Out (SNES), the Major Circuit uses a 1 round rule, and in Mike Tyson's Punch-Out & Punch-Out Wii it uses a 3 round rule. Semi-pro boxing uses either a 4 round or a 6 round rule making this illegal.
The Major Circuit has 1 infraction
Trivia
[
]
In the Wii version of Punch-Out!!, this circuit contains the first opponents that actually train for their rematch against Little Mac.
In Super Punch-Out!!, the music is from Dragon Chan in the arcade version of Super Punch-Out!! [1]
The Major Circuit is the only Circuit to have multiple appearances and share the same number of fighters across all said apperances (Each rendition of the Major Circuit has 4 fighters.)