The Minor Circuit is the first circuit the player must go through in the Punch-Out!! series.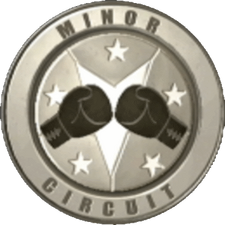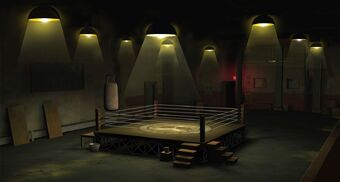 Boxers
[
]
Punch-Out!!
[
]
The Minor Circuit arena is characterized by a blue ring and yellow scoreboard.
Super Punch-Out!!
[
]
In Super Punch-Out, the Minor Circuit's insignia is a cobra, as seen on the ring and on the belt.
Punch-Out!! (Wii)
[
]
In the Punch-Out!! for the Wii, the Minor Circuit stadium is apparently an old boxing classroom as seen by punching bags hanging and even a chalkboard on the wall. The stadium also appears to be dirty. It is also seen that on the character selection screen for Career Mode that the old Super Punch-Out Minor Circuit insignia can be seen on the ring.
Trivia
[
]